October weddings do not always have to equal orange…if you like orange, great! but if this bold color doesn't make it into your color scheme and you still want the look and feel of fall, using white pumpkins is a great (and cheap!) way to bring your favorite colors and the autumn vibe into one space.
Place beautiful flower arrangements in them:
Adorn them with moss, glitter, crystals, whatever you like!:
Carve your initials, wedding date, favorite quote, or design: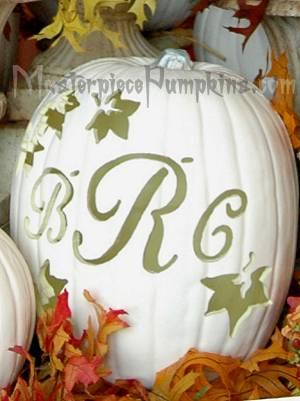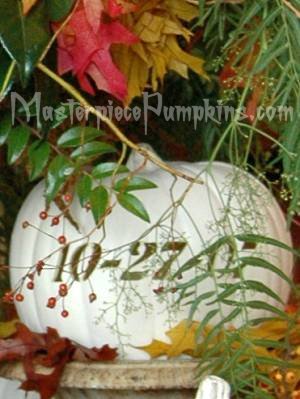 There are so many ways to personalize pumpkins to make them not just quintessentially fall, but quintessentially you! And at under $10 a piece, they're quintessentially under budget.